At our ACW event 2015, we were fortunate enough to have Mark Jenkins giving some CV Workshops. Mark is a former doctor at King's, who has worked in management consultancy at The Big 3 (running medical recruitment for a couple of years there) and is now managing director of Oviva, a healthcare start-up providing technology focussed dietetics.
He gave his top tips for how to approach your application to one of the Big 3 Consulting Firms.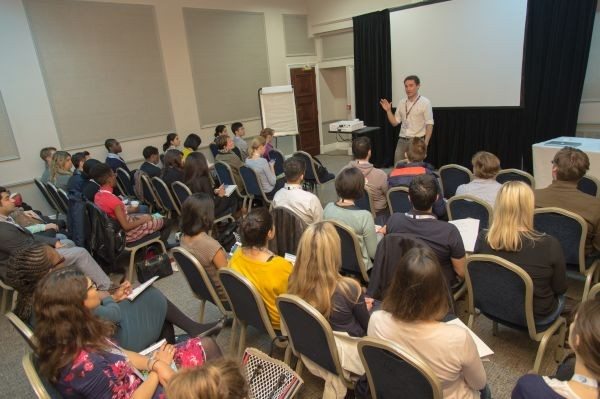 Applying to the Big 3
In a nutshell, your application should contain:
Your CV – the facts and details behind those facts. This is your chance to showcase all of the amazing things about you. It needs to be 1-2 pages max and be presented very well.
Your cover letter – why you're appropriate for that job.
Your CV will get scored:
HR looks at it
Medical recruitment review
You are roughly scored on three elements
Academic – are you clever enough?
Non-academic – how good are you?
Bonus points
ACADEMIC
You must remember to put down the grade!
Remember to put down any features that distinguish you in academics. Were you first in your year for example? How many in the year?
If you won any prizes, then put that down but remember to explain – what it is/what it is for/how competitive it was to win the prize/how prestigious it was
NON ACADEMIC
Jobs
Talk about what you did
It is important to talk about your contribution to the job e.g. "I did X, I worked in a team to deliver Y…."
You need to talk about the impact that you made
Business Interest
They want to know that you're interested in the world outside medicine. How can you demonstrate this?
Finance course online e.g. edX
Own business
An internship (this can really help to differentiate you)
Audit/quality improvement
Especially if finance related!
This shows your communication skills e.g. customer service, cash/inventory managements
Leadership
The fact that you demonstrated that you're a leader and differentiated yourself from others.
Remember you only get points if you say what you did!
This could include for example volunteering and/or charity work
BONUS POINTS
Languages are great, as you will be working with international clients – Arabic, Chinese and Scandi languages are particularly in demand
IT skills
Outside interests – remember to give detail e.g. don't just say I like running – be more specific: say if you have done marathons, triathlons Tough Mudder etc and how you did!
THE SELECTION PROCESS
Problem solving exams e.g. literacy and numeracy tests
Case studies – this tests your logical problem solving, maths and business understanding. With these the key is practice, practice, practice. If you know people working in management consultancy use them! There are also some great online resources you can use.
SELECTION
For junior entry, apply in the autumn.
For more senior entry (ST2 to ST4), applications are accepted throughout the year.
_____________________________________________________________________
Drafting a non medical CV can be a difficult exercise, especially if you are not used to it. We hope that this post has given you some ideas. We are here should you need our CV Consultancy services. We also help to place doctors in management consultancy firms. Check out our management consultancy interest article for more help on applying to the big 3.