We speak with the founders Priya & Lara of successful medical startup Acquisition Aesthetics. Together they run a training business specifically in non-surgical aesthetic training.
1. There seems to be an increasing number of non-surgical aesthetic courses in the market. How can delegates decipher which course to attend?
There are an increasing number of unregulated and unaccredited courses and this is very worrying. When searching for a course, you have to make sure you're looking at who exactly is training you.
Are they currently practising in plastic surgery or head and neck surgery- are they familiar with the anatomical structures in the area?
Are they keeping up to date with their professional training and regularly interacting with patients and clients- this may be through the NHS or private sector, or ideally, through both.
Do they have higher degrees in anatomy and education and teaching? Ideally, all trainers should have formal, higher degrees in teaching methods and the application of them.
2. What led to you setting up Acquisition Aesthetics?
Acquisition Aesthetics was set up because we began to see more and more complications in non-surgical injectable treatments through practitioners who had been poorly trained without practising on live models. Professionals who do not have the appropriate background to be delivering these courses are training delegates and often, these professionals are not surgically trained themselves.
Some of the complications we saw were very bad so we set up Acquisition Aesthetics to provide robust, thorough training delivered by accomplished teachers and knowledgeable surgeons who have excelled in their field.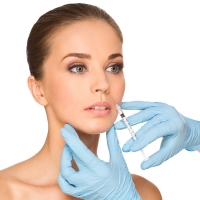 3. What kind of practitioners are best suited to aesthetic practice as a career option? (e.g. what kind of person will do well in this field?)
There are a number of key attributes that a practitioner requires to be suited to a career in aesthetics. Firstly, of course, it is advantageous to have (or develop) an aesthetic eye.
You will need to be very organised and determined and of course, will require hard work and time (especially in the beginning whilst setting up). There are a number of exciting opportunities in the world of aesthetics and embracing these opens up a domino of opportunities.
We aim to introduce our delegates to these unique opportunities and to aid them in making connections whilst highlighting pitfalls as learning experiences.
4. What are some of the greatest challenges associated with working as an aesthetic practitioner?
We find that one of the greatest challenges, given how poorly regulated the aesthetics industry is, is ensuring that everything you do is 'above board'- both legally and ethically. There are a number of practitioners that practice dubious aesthetic medicine and have questionable advertising methods and it is important not to be one of them. Decide on how you would like to project your 'aesthetic image' and ensure that you uphold this at all times with ethically sound and safe practice that is only ever within your competencies.
5. What complications associated with non-surgical aesthetics to you see the most of as a max/fax/plastics doctor?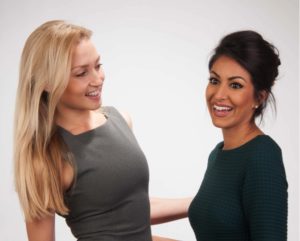 We see a number of complications but most commonly overfilled and lumpy lips, significant asymmetry with Botulinum toxin that usually requires correcting and occasionally necrosis of the skin and severe skin infections.
6. Please outline the unique benefits of joining this course
Joining our course means that you will receive excellent training by plastic surgeons and head and neck surgeons who are currently practising in both the NHS and the private sector. All of our trainers push our delegates to achieve their maximum potential.
Teaching is undertaken exclusively by surgeons who have high higher degrees in teaching and surgical education and therefore they know the best learning and educational methods to implore.
You will have unique tutorials on how to become successful in today's lucrative and competitive aesthetic market and we will provide you with invaluable past experiences and highlight pitfalls to avoid in addition to a free comprehensive starter pack.
You will practice on live models throughout the course and learn specific tips and techniques from our experienced practitioners.
7. What advice would you give to doctors running a business whilst still in training?
There is so much to learn from being in training and working within the NHS so my first piece of advice is- don't leave just yet!
It gives you the opportunity to learn from some of the most advanced and experienced surgeons in the industry and to build a network of friends and colleagues. The exposure you get to different patients and their needs give you invaluable experience that can never be substituted. At times, running a business can be very busy and challenging but also very rewarding.
It's important to set aside time to relax with family and friends and to strike a balance between all of the balls you're attempting to juggle- something I think we're both still learning to do!