A Heart for HealthCare – Dr. Vivek Subramaniam's MFM Journey
Get to know the Co-Founder's aspirations for MFM and for healthcare in the country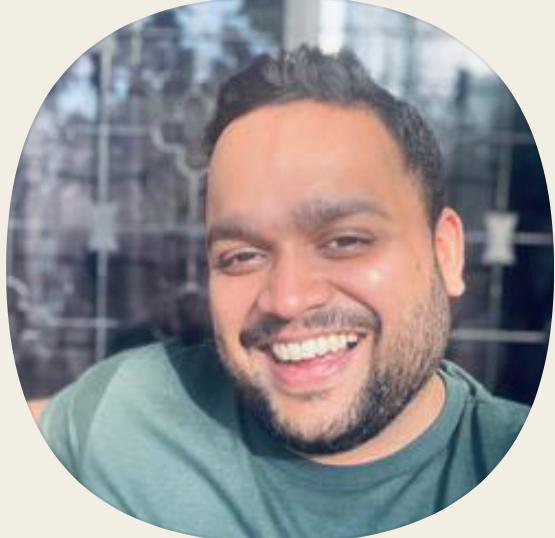 The MFM Co-Founder's Story
As a child, he went around adding " Dr." to his name and by sheer determination, he became one. This is the passion that Dr. Vivek Subramaniam bears in his heart for his profession. In 2016, Dr. Vivek returned to Malaysia after a stint as a Medical Officer in the UK having received his presurgical training there. Having been promised a permanent position in a government hospital, Dr. Vivek was disheartened at being placed in a contract position when the Malaysian government introduced the contract system in 2016.
In fact, Dr. Vivek was in the first batch of contract Medical Officers in 2016 and completed his two years of compulsory service at Hospital Kuala Lumpur where he came to realize that there wasn't much of a career progression for contract doctors. Dr. Vivek sensing that it would be harder to pursue his surgical dream, decided to take a leap into entrepreneurship.
How He Became the MFM Co-Founder
When he decided to quit government service, Dr. Vivek also had to let go of his dream of becoming a surgeon. Realizing the glut in the Malaysian medical system, Dr. Vivek wanted to do something to help the plight of junior doctors in the country who had no opportunity for upward mobility or specialization. Then he met Dr. Selina Chew and between her heart for doctors suffering in the hospitals and his business development drive, Medic Footprints Malaysia has become the organization it is today.
Dr. Vivek's UK medical training has had a profound effect on how he sees healthcare in Malaysia. He watched with concern, the poor state of primary care in the country. He observed that people in their 60's were dying of diabetes, hypertension, and kidney diseases and asked himself, "How can I improve the Malaysian Healthcare System?"
Dr. Vivek's contribution to MFM is in supporting Dr. Selina as she manages the organization, in business development, and in the operations of MFM. He envisions MFM improving the quality of life for doctors in Malaysia, by providing opportunities for senior medical officers in the hospital system to diversify to the industry, and in helping junior doctors see the possibilities that are in healthcare. Being a doctor does not mean being limited to the hospital as healthcare is huge and has many components to it.
As an example, MFM is able to help senior medical officers stuck at clinical positions in hospitals by retraining and upskilling them to become leaders in the digital healthcare and pharmaceutical industries among others, where they could make a true difference, enjoy more fulfilling lives, and receive better salaries.
His Vision for Healthcare in Malaysia
This is Dr. Vivek's vision for healthcare: If the welfare of the doctors is taken care of, the quality of primary care in the country will improve which, in turn, will increase lifespan and the quality of life for elderly patients. According to Dr. Vivek, a patient-centric healthcare system is possible when there is a well-managed primary care system in place where doctors embrace digital healthcare in the age of Industry 4.0.
"Imagine patients seeing doctors not for treatment but for preventive medicine and wellness!" he said with a glint in his eyes. He believes that the quality of healthcare in the country will change with increased house call services and when quality care homes or nursing homes replete with geriatric and palliative services come into existence. In fact, MFM is setting its sight on some of these ventures. "To make a positive impact on healthcare, doctors must be willing to diversify to other sectors and embrace technological advancement", he added.
MFM is here for you regardless of what you want to do with your medical education. We are here to help guide you with what you want to do with your life. "
Helping Doctors with their Career Concerns
According to Dr. Vivek, many doctors are grateful to MFM because they know that the organization cares about them and wants to change practices in the Malaysian healthcare system. "They know we are a business, but they sense a genuineness from us. The fact is, MFM began because we care about doctors and the business opportunity part presented itself to us" he added. He ended with these words to doctors, "MFM is here for you regardless of what you want to do with your medical education. We are here to help guide you with what you want to do with your life."
If you are interested in finding out more about non-clinical jobs for doctors in Malaysia, check out our job vancany and find inspiration from doctors in alternative careers in Malaysia from our case studies. Check out Medic Footprints Malaysia , and sign up to our newsletter to get the latest updates on the all issues pertaining doctors careers in Malaysia. Follow our MF Malaysia Instagram and Facebook pages to stay updated on our events, webinars, job vacancies and more.
The following two tabs change content below.

Dr. Selva Gabriel
Marketing Director of Medic Footprints Malaysia

Latest posts by Dr. Selva Gabriel (see all)