Discover Management Consultancy as a Career for Doctors
Find out more about how you can get into management consultancy and why it's such a popular alternative career choice for doctors!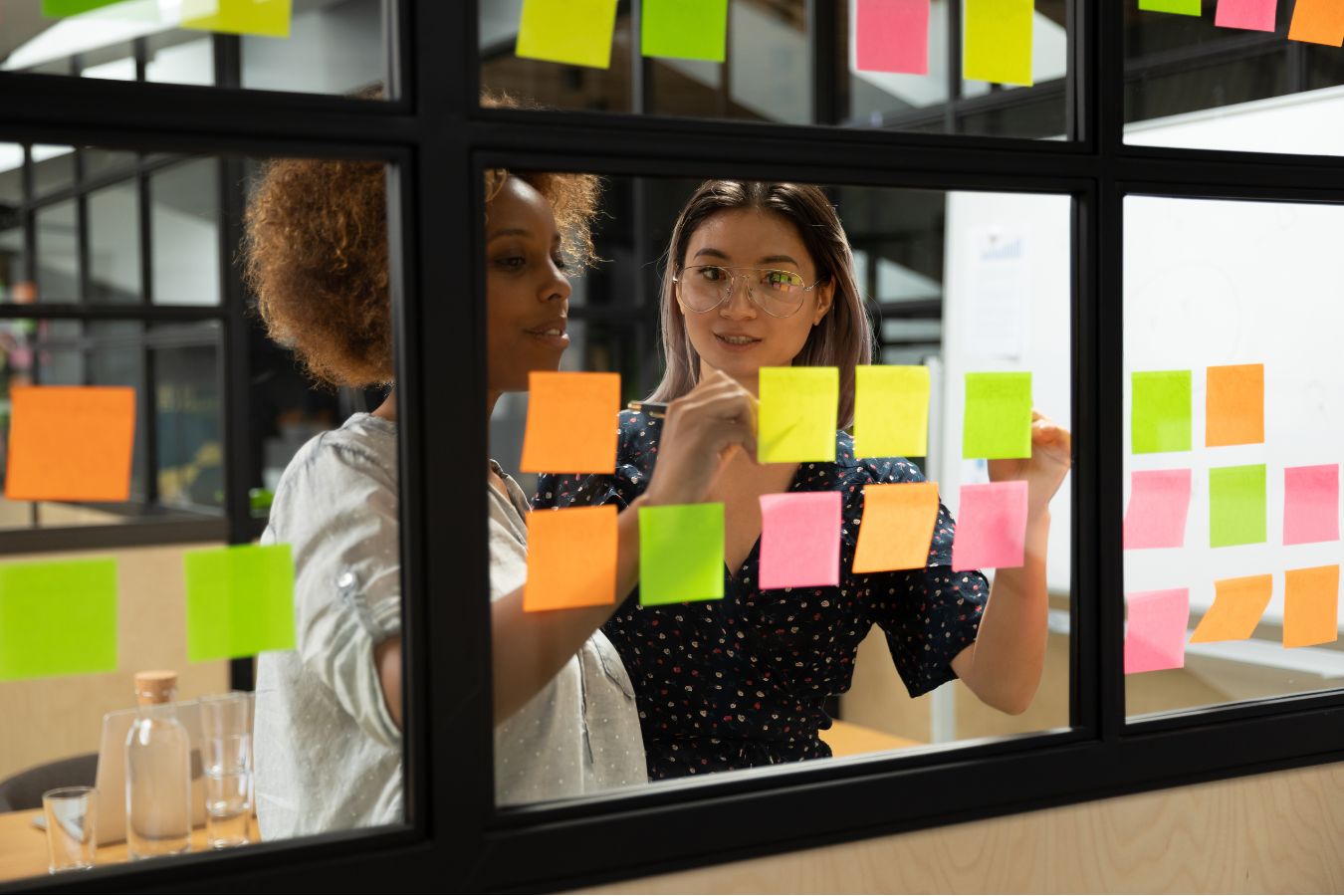 Management consultants are employed by organisations to provide an objective overview of their company, to identify any strengths and weaknesses, and to develop strategies to facilitate improvement and progression.
A large part of this includes helping companies reduce unnecessary outgoings and to become more cost-effective. Management consultancy has been an established career change option for doctors for a number of years: the process of diagnosing a problem, prescribing a remedy and implementing a management plan is overwhelmingly familiar to most clinicians!
This, added to the lucrative salary and opportunities for career progression in the corporate world, makes it an attractive option for many doctors seeking to diversify their career or leave medicine completely.
Why do doctors choose management consultancy careers?

Transferable skills
As a doctor, you're generally driven by the need to solve a patient's problems and improve their situation. You're also uniquely skilled in doing this under the most extreme pressure imaginable, including in life-threatening scenarios.
As providing answers through logical reasoning is at the heart of management consultancy, your previous experience as a doctor will be incredibly useful. You'll also be aware of the difficulties in communicating technical or complicated information in lay terms to a range of individuals, and the techniques you've established in your clinical work will help you to convey complex numerical and strategical data in an understandable format.
If you're working on a healthcare project, your medical knowledge will be invaluable in providing a structured assessment of the relevant information. Also, whatever stage of training you may be at when you change career, you will have acted as a leader many times throughout your training (although it might take someone else pointing these out for you to recognise this)!

Familiarities
Although the private sector is different to the public sector in many ways, some similarities remain when comparing doctors' careers to management consulting firms. The job market is very competitive and success is by no means guaranteed once you have the job, not unlike getting into medical school or progressing onwards from core training. If you do well at your job once you're on the ladder there's a structured career path and hierarchy.
You'll be working long hours (60-80 hours per week is usual) and often have to travel long distances, with opportunities to undertake projects abroad. You'll work with a team on your own projects from beginning to end, in a similar way to the old medical on-call system (as described here by doctor and management consultant Katie Abouza).

Differences
Management consultancy represents a new challenge for a lot of doctors, and a chance to work in the City in the corporate world — a stark change to the NHS! You're likely to receive ongoing increases in your salary once you're established, and this continues as you progress in your role (rather than staying within the NHS pay scale for your grade). Expect to start at around £40,000—£50,000 plus benefits depending on previous employment experience, with regular pay rises if you are good at your job and show promise.
You'll receive specific training in order to ensure you feel supported to do your job, as many firms recognise the value of investing in the development of doctors who are generally quick to learn and want to progress with their career. When you have to work late you'll be looked after in terms of food and travel, and there won't be any night shifts or regular weekend hours.
You may gain more job satisfaction by being able to influence real change in an organisation, and could potentially be responsible for implementing changes which improve the situation of thousands of individuals at once.
"Consulting is full of incredibly smart and entrepreneurial individuals, so the people you work with and the relationships you build are actually the best transferable skills you could wish for!"

Dr Mark Jenkins, Management Consultant, Doctor, and UK Medical & Managing Director of Oviva
Check out the full article – Can doctors really cut it to become a Management Consultant
Types of management consultancy firms
Generalist
The largest revenue firms are:

The Big 3 (management strategy consulting firms):
The Big 4 (auditing firms also providing management consultancy services):
These are considered the most prestigious firms to work for, and all of them provide a range of services including healthcare consultancy. If you haven't decided where your main area of interest lies, it might be an idea to apply for one of these companies (or another large generalist firm — there are plenty). Be prepared: they all have an extremely rigorous selection and interview process!
Specialist
If you've decided on your main area of interest, you may wish to consider a boutique firm which covers a smaller geographical area and fits your own needs. This is particularly relevant if you dislike feeling anonymous as yet another doctor in the huge NHS machine, and are seeking a more involved and personal employment experience.

Healthcare consulting
Healthcare consulting is an obvious choice for doctors. It's a very useful service as it considers the issues facing healthcare organisations (including the NHS) from a business perspective, and uses models and tools which have been shown to help other companies in similar situations.
The aim is to develop long-term achievable goals in all aspects of the organisation, and to make the service as cost-effective as possible. Doctors who become healthcare consultants can be incredibly gifted at this, as they understand the inherent difficulties in service provision and have an understanding of clinical terminology. If you choose to specialise in healthcare consultancy, you will have the opportunity to use your knowledge as a doctor to inform some aspects of your work.
Top tips for transitioning from medicine to management consultancy as a career for doctors
Job characteristics: Are you good with numbers? Do you enjoy working in a fast-paced, constantly changing environment? Do you view long hours and high travel requirements as tolerable or tedious? Are you a good communicator? Are you willing to discover the true ethos of a company from root to tip in order to problem-solve effectively for them? There's a wealth of resources online and elsewhere regarding doctors' transitions into management consultancy, including the management consultancy online course and helpful books like Management Consultancy for Medics — make sure you're sure.
Do your research: Investigate your potential employer — check out their client base, their number of employees, whether they are known for hiring doctors, their salary scale, what's expected during the interview process, and whether you would truly like to work for them.
Network: Get on LinkedIn, join relevant discussion groups, go to networking events, and reach out to other management consultants and specialist recruitment agencies for an informal chat — this gives you an excellent opportunity to find out about whether you'd like to work for a particular company, as well as demonstrating your genuine interest and putting yourself on their radar in advance of applying for a job.
Know your skills: Doctors often downplay or don't recognise many great transferable skills they have as they seem so commonplace in a clinical environment. To succeed in a competitive job in the corporate world, you'll need to be confident in describing your abilities. Coming across as appealing and genuine (rather than arrogant) can be tricky — get some opinions from people you trust to ensure you've got the tone right.
Slim down that CV: Your corporate CV should fit on 2 sides of A4, which can be a shock for anyone who hasn't worked outside of medicine before! Contacting a CV and Interview Skills Consultant, such as Sara Sabin, can be very helpful if you're struggling with this or would like to prepare for the interview with someone who knows the industry. Check out the 10 common mistakes doctors make when applying for management consultancy.
Stand out from the crowd: In addition to networking and preparing for your application effectively, firms like to see that you're a well-rounded individual who enjoys activities outside of work. Don't be afraid to include interests you're passionate about on your CV, even if they seem irrelevant to your application.
Know your role: Working as a management consultant will take some getting used to after working as a doctor. Your focus will need to switch to the business model of the company and how best to assist them as a whole, rather than helping the individuals involved (or the patients, if it is a healthcare company). You'll need to provide strategies to ensure sustainability and increase their profit margins, as well as advising on marketing campaigns, and to make sure all your analytical data is clearly accessible and understandable for your clients.
"You have to learn to promote yourself on paper and in person. Be your own cheerleader! Know the skills you have, know the skills you don't have, and learn to sell them in a way that's appealing to any prospective employer."

Sara Sabin, CV and Interview Skills Consultant
Management consultancy is a great alternative career option for doctors who enjoy the fast-paced and competitive side of medicine, but are looking for a bit more structure and support in their working life. With the added benefits of regular salary increases and a greater degree of control over their own career progression, it's an excellent choice for doctors seeking the fresh challenge of establishing a path for themselves within the corporate world.
---
Disclosure: If you purchase any products after clicking through to the relevant sites, please note that Medic Footprints may also receive a portion of the sale at no extra cost to you. This helps us to continue running the site! For more information on this, please check our Disclosure Policy.

The following two tabs change content below.
Latest posts by Fiona Dogan (see all)