How to have a successful Career in Lifestyle Medicine
Lifestyle medicine is at the core of health and wellbeing. Many doctors are gravitating towards this health promotion, disease prevention,…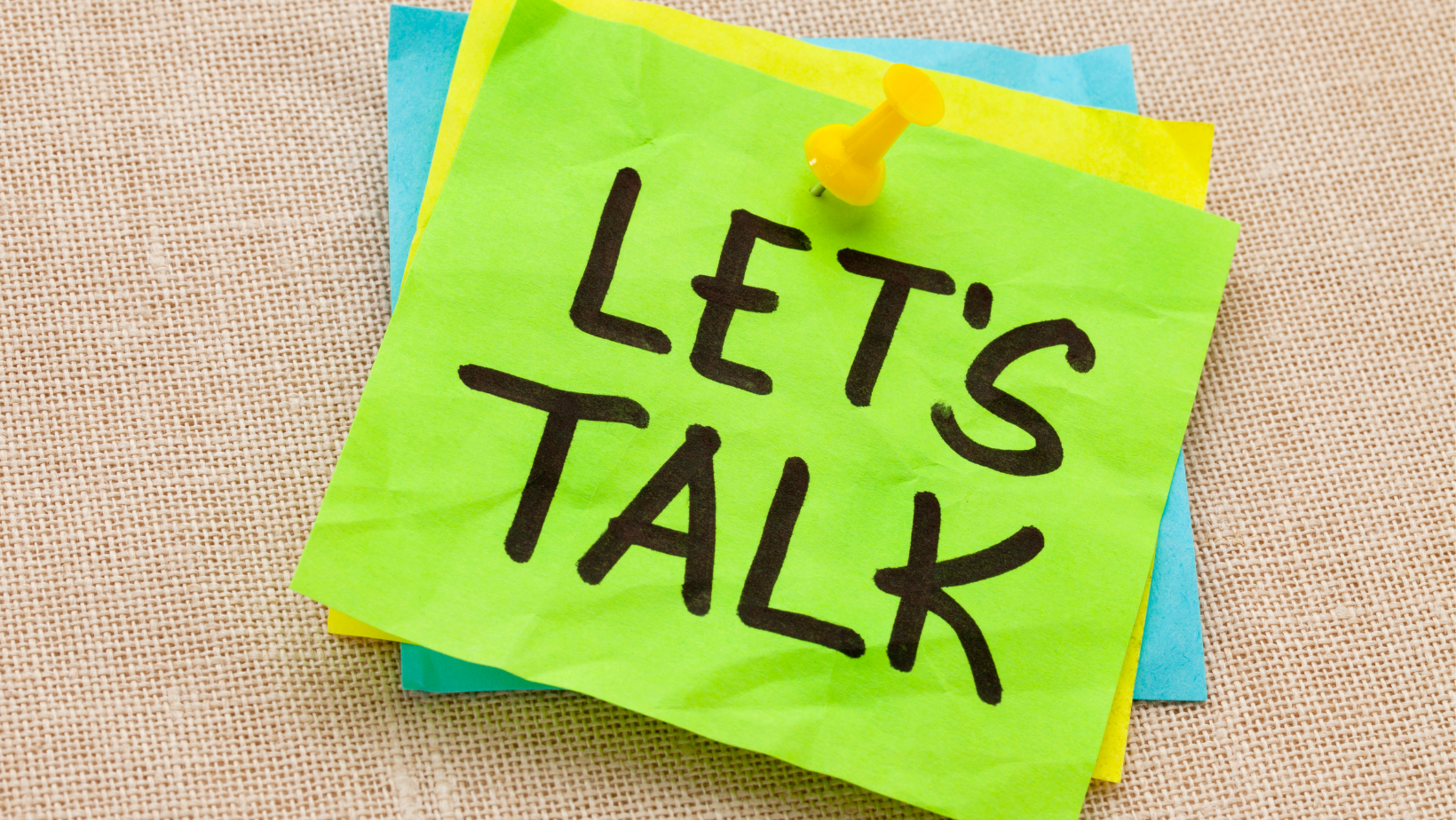 Lifestyle medicine is at the core of health and wellbeing. Many doctors are gravitating towards this health promotion, disease prevention, disease reversal practice. But what does a career in lifestyle medicine look like and why is it becoming so popular?…
What is Lifestyle Medicine?

Lifestyle medicine is built around the concept that 70% of chronic diseases are as a result of lifestyle. Supporting patients to make better choices when it comes to diet, exercise, alcohol, sleep and mental health/positive psychology can help manage and even reverse disease. Rather than placing blame, it's about empowering patients, sharing evidence-based knowledge, and supporting health behaviour change.

What's the difference between Lifestyle Medicine and Functional Medicine?

This has caused much confusion and controversy, with some doctors believing they are the same, and others believe they are very different specialities.

The American College of Lifestyle Medicine clearly explain the difference between Lifestyle Medicine and Functional Medicine in their "Foundations of Lifestyle Medicine" course:
Lifestyle Medicine is a distinct field of medicine aimed at "treating the cause" of most of our modern diseases with the strongest evidence-based modalities available. Since most modern disease are caused by lifestyle, lifestyle changes must be part of the cure……


…..Functional Medicine focuses on the physiological biochemical functions of the body, investigating the balance and processes of cellular metabolism, digestive function, detoxification and control of oxidative stress. It tends to emphasise testing of various hormones and metabolites in the body that are not well-proven or generally accepted within evidenced-based medicine, and thus is somewhat controversial.
What does a career in Lifestyle medicine look like?
Practising Lifestyle Medicine comes in all shapes and sizes! It complements so many specialities: GP; psychiatry; endocrinology; gastroenterology; pain management…there's a place for lifestyle medicine across the board.
Currently, lifestyle medicine jobs do not come up very often, however there are an increasing number of small clinics who are recruiting healthcare professionals in this area, some of which we promote and help recruit for so make sure you stay tuned to our mailing list (sign up at the bottom of this page!).
Otherwise, many doctors set up their own Lifestyle Medicine private practice on a part time basis. Here are some examples of how doctors are practising lifestyle medicine here in the UK:

NHS
Formally adopting lifestyle medicine into NHS primary or secondary care is still a relatively young process, however the practice of preventative medicine in every consultation is becoming more frequent.
You can incorporate lifestyle medicine into your current NHS practice – pitch to your local CCG or a GP practice. After all, lifestyle medicine approaches will save the NHS money in the long run.
Private
If you are hoping to work exclusively in lifestyle medicine, private practice may be for you. There are private clinics cropping up all over the country; follow them, connect with them and learn from them. Or even set your inner entrepreneur free and set up your own lifestyle medicine business. Check out our guide on how to start a business here.
Group Consultations
There is a wealth of evidence that a group consultation approach is very successful on a number of levels. For example, running group consultations for pre-diabetics; giving a small group of patients intense lifestyle medicine intervention all at the same time, with an aim to reverse their diabetes. There is a group of doctors in the UK currently developing a systems approach to embed group consultations in the NHS. To learn more about training in group consultations, practice resources and read all of this amazing research, check out their website here.
Health Coaching
Another way to practise lifestyle medicine is to become a health coach. This is becoming an increasingly popular option for doctors; along with their background health knowledge, they can become highly-skilled in behaviour change coaching techniques to transform ingrained lifestyle habits. There are a lot of unregulated health coaching courses out there so if you are thinking of doing a health coaching course, ensure it is approved by the UK Health Coaches Association. Check out their list of approved training schools here. One of the most popular courses is run by the National Society of Health Coaches (NSHC) – this is an online course, doctor-specific, with good material, and an MSQ exam at the end.
How to learn more about Lifestyle Medicine?
As its popularity climbs, there is an increasing demand for knowledge in lifestyle medicine. The more knowledge you have, the more you will be able to empower your patients to take control of their lives. But where to start?

Lifestyle Medicine Qualification
The British Society of Lifestyle Medicine (BSLM) diploma – this is an amazing opportunity to obtain certification from the International Board of Lifestyle Medicine (IBLM). By gaining certification, you not only demonstrae your expertise in lifestyle medicine, but also show commitment to developing your practise.
So if you truly want to be a certified lifestyle medicine doctor, the BSLM diploma is the way to go.
What does this involve?
10 hours of in-person Lifestyle Medicine CPD – the easiest way to obtain this is to attend the BSLM annual conference held in June each year
A formal case study of your own experience/practice/application of lifestyle medicine
Ending with a formal multiple-choice exam (run annually)
What does the BSLM diploma cost?
Diploma – £995 (early-bird pricing if booked by April before exam in the Summer. If booked after April, pricing increases to £1400)
LMBRC – roughly £400
Conference – roughly £120 (excluding accommodation or travel)
For more on lifestyle medicine certification, check out the BSLM website.
Lifestyle Medicine Courses
Whether you're wondering about the undertaking the BSLM diploma or just hoping to increase your ability to empower patients when it comes to lifestyle issues, there are so many fantastic courses out there that will help you figure out how you can incorporate Lifestyle Medicine into your practise. To name a few:
Lifestyle Medicine Board Review Course (LMBRC) by the American College of Lifestyle Medicine – as mentioned above
Prescribing Lifestyle Medicine – this hugely popular course offers NHS GPs and interested clinicians from other specialities, a new set of immediately implementable, safe tools which will increase job satisfaction and reduce prescribing costs. Check out their website for more information on upcoming dates.
EDUCATE…INSPIRE…TRANSFORM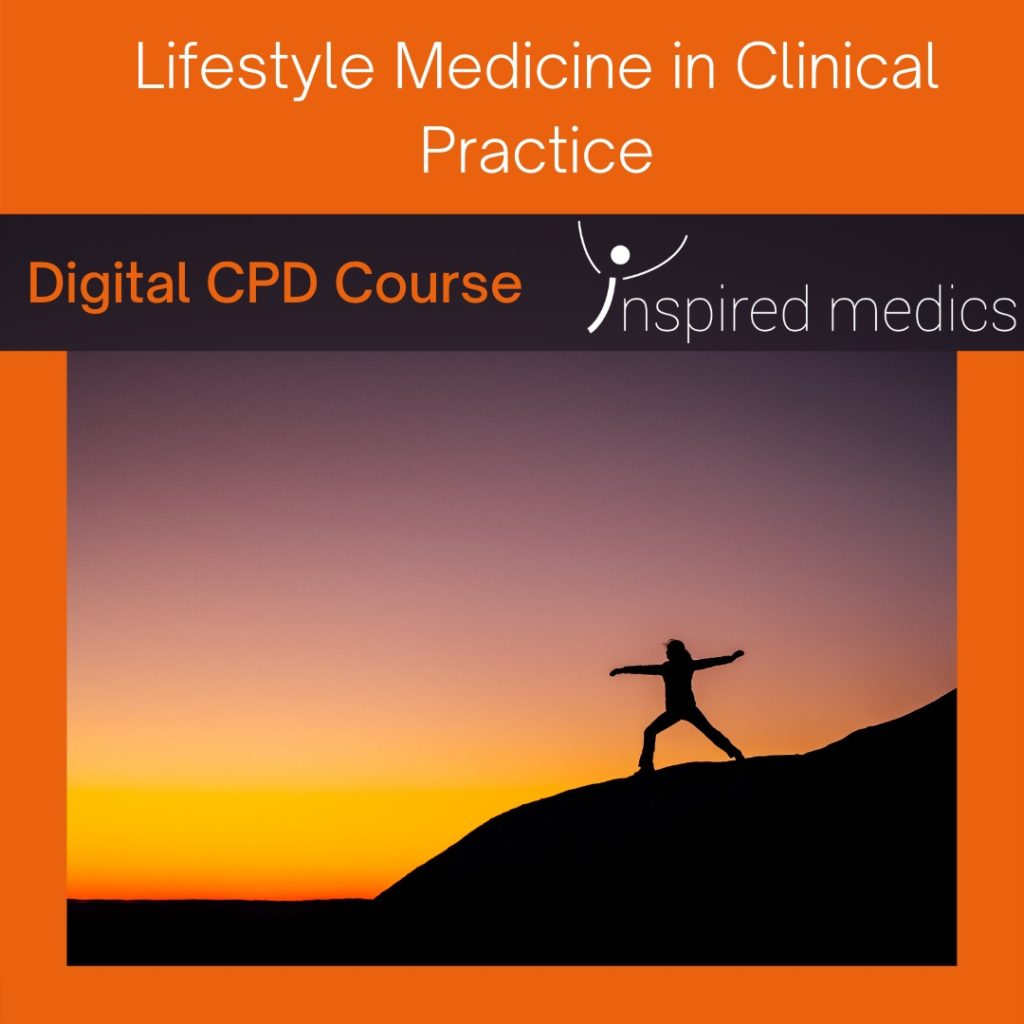 Lifestyle Medicine for Clinicians CPD course by Inspired Medics – an online course to develop your skills in lifestyle medicine to apply with your patients, and gain a whole new perspective on healthcare. Join the Inspired Medics mailing list for a copy of their FREE e-book on lifestyle medicine.
CHIP (Complete Health Improvement Programme) – Compass Lifestyle Medicine will equip you with the knowledge, resources and support to innovate, research and develop your lifestyle medicine practise by becoming a CHIP facilitator.
Monash University – offers free online courses on nutrition topics such as superfoods or "Food as Medicine", and are full of evidence-based information. A great way to learn a bit of lifestyle medicine and gain some CPD points!
Group consultations – Create time to care by changing the way you deliver care; train in delivering group consultations. For more info and a BSLM member discount, check out their website.
Books
There are so many great reads out there, full of lifestyle medicine knowledge and inspiration:
A ground-breaking book by Tim Spector, Professor of Genetic Epidemiology at King's College, London, drawing on his pioneering research into microbes, genetics and diet.
Written by scientist, Professor Matthew Walker, explores twenty years of cutting-edge research to solve the mystery of why sleep matters. The Top Ten Sunday Times bestseller.

Based on cutting edge research and his own experiences as a GP for nearly 20 years, Dr Rangan Chatterjee shares practical solutions and simple interventions to help you de-stress and re-set your life.
Dr Jason Fung sets out an original, robust theory of obesity that provides startling insights into proper nutrition and shares why everything you believe about how to lose weight is wrong.
Impracticalities of a career in Lifestyle Medicine
Although lifestyle medicine is widely recognised as its own specialty in other countries across the world, it is not recognised in the NHS as a speciality. You cannot CCT in lifestyle medicine…yet! This means you may work in a very important aspect of medicine but not be fully recognised as a specialty doctor.
This also can make indemnity cover quite tricky! Indemnity companies seem quite variable as to whether they cover lifestyle medicine practise and what exactly they cover (prescribing and ordering tests is more complicated). If practising lifestyle medicine privately, Balens is a specialist insurance broker for health and wellbeing professionals which a lot of lifestyle medicine doctors rate highly (though they do not cover prescribing).
Next steps if you are seriously considering a career in Lifestyle Medicine
Join the BSLM – become a member and connect with other like-minded doctors on the BSLM members' platform and at events. Membership costs £120 for 1 year.
Expand your knowledge – consider completing a course and discover whether lifestyle medicine is really for you.
Find your tribe – connecting with the right people can boost inspiration, heighten your passion for Lifestyle Medicine, and create opportunities. Join Facebook groups such as "Lifestyle Medicine as a career for UK doctors", "UK Doctors Lifestyle & Nutritional Medicine" and "British Society of Lifestyle Medicine Members Group".
LinkedIn – Put yourself in the prime position for finding out about lifestyle medicine opportunities "on the grapevine" by ensuring you are on LinkedIn – your professional passport into new career opportunities. Check out our webinar on how to create a killer LinkedIn profile.
Become a Medic Footprints premium member – we have had a number of lifestyle medicine opportunities this year. You get exclusive access to our members-only webinars, including our very popular Emerging Trends in Lifestyle Medicine webinar. Be the first to know about the next opportunity with our members newsletter, and ensure your CV is lifestyle medicine ready with our members CV review.
Practise what you preach! The more you learn of the evidence-base of lifestyle medicine the more you will be inclined to adopt changes into your own life. This will give you insight into how to motivate and inspire your patients.
Need more inspiration?

Lifestyle Medicine Pioneers
There are some truly amazing doctors out there pioneering lifestyle medicine with their patients; not only reversing chronic disease but vastly improving quality of life. There is a growing passion within doctors and medical students, all striving to make a change to their profession and campaigning for more undergraduate knowledge about nutrition, sleep, and movement. Recently, we are starting to see lifestyle medicine being weaved into the medical school curriculum.
The following are some really inspirational doctors who are leading the way with lifestyle medicine:

Dr Rupy Aujla – aka The Doctor's Kitchen. Rupy is a GP and firm believer in the power of food and lifestyle change as medicine. He has a passion to inspire everybody about the beauty of food and the medicinal effects of eating well. We are proud to say that Rupy started his journey right here with Medic Footprints. Check out his cookbooks, recipes, podcast, and cooking course on his website, The Doctor's Kitchen.
Dr Rangan Chattergee – Star of the hit BBC One Series, Doctor In The House and author of The 4 Pillar Plan. Dr Chattergee believes "when we are healthier, we are happier because when we feel better, we live more." Check out his books, blog, podcasts and more, right here.
Dr David Unwin – award-winning GP known for pioneering the low-carb approach in his profession in the UK. Check out his work and free resources for doctors at the Diet Doctor.
---
Lifestyle Medicine is the future! Establishing yourself as a lifestyle medicine doctor NOW can only stead you well for an exciting future career.

Disclosure: If you purchase any products after clicking through to the relevant sites, please note that Medic Footprints may also receive a portion of the sale at no extra cost to you. This helps us to continue running the site! For more information on this, please check our Disclosure Policy.
The following two tabs change content below.

Lauren Colquhoun
Lauren is a portfolio GP in Central Scotland, with a passion for women's health and lifestyle medicine. She is a Team Partner and Content Lead here at Medic Footprints.

Latest posts by Lauren Colquhoun (see all)