7 Top Tips on Recruiting Doctors to Non-Clinical or Leadership Roles
Are you looking to recruit a doctor for a non-clinical or leadership role? Check out our top tips on how to get it right first time! Written by our Founder - a doctor used to straddling both sides of the recruitment table!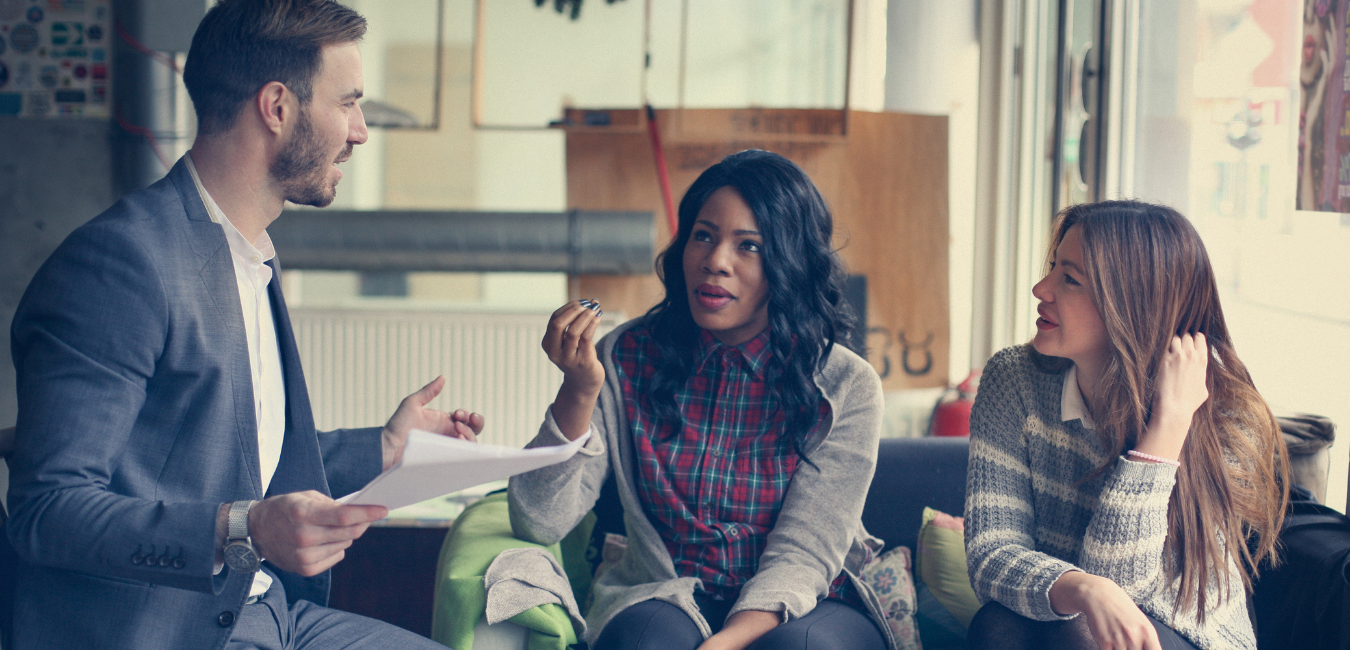 We've worked with hundreds of companies over the years who were recruiting doctors for non-clinical or leadership roles.
These are roles that require a doctor's clinical knowledge and/or experience, however does not necessarily require them to see patients, provide prescriptions or practice in a conventional way.
These kind of roles are becoming more and more popular over the years. Especially with an increasing number of doctors seeking ways to work beyond the path to burnout under the pressures of the healthcare system.
This is in addition to the exponential growth of health tech, pharma, wellbeing and other related sectors – where the need for clinicians are essential to their success.
For those of you who've landed here; you may be a recruiter, employer, doctor or otherwise exploring ways to unlock the secrets of how to find the right doctor for some of these niche roles.
.. and you've come to the right place!
Wait.. why are doctors wanted for non-clinical roles in the first place?
Most doctors recruited for these positions can usually bring something more to the table than their medical degree and a few years of slaving away on the wards. Considering the vast majority of doctors focus on clinical work, the ones that have something extra tend to be hugely desirable.
Many of these doctors will have gone into medicine with a multitude of non-clinical skillsets and interests – and the smartest would have maintained or further developed them alongside their clinical practice.
This outside of the box thinking is one of the best ways to differentiate between a 'pure clinician', and a doctor who is adaptable to the world beyond conventional healthcare practice and institutions.
If you're looking to recruit a doctor to a non-clinical or leadership role, you'd more likely be seeking out the latter.
In general, doctors tend to be bright, self motivated, good communicators and excellent leaders.

They provide a huge value-add when it comes to company credibility. Hence why so many companies are seeking to leverage this.
Want to get a head start in your search and avoid wastage in time and money?
Check out our 7 top tips on recruiting doctors into non-clinical and leadership roles, to make sure you get it right the first time!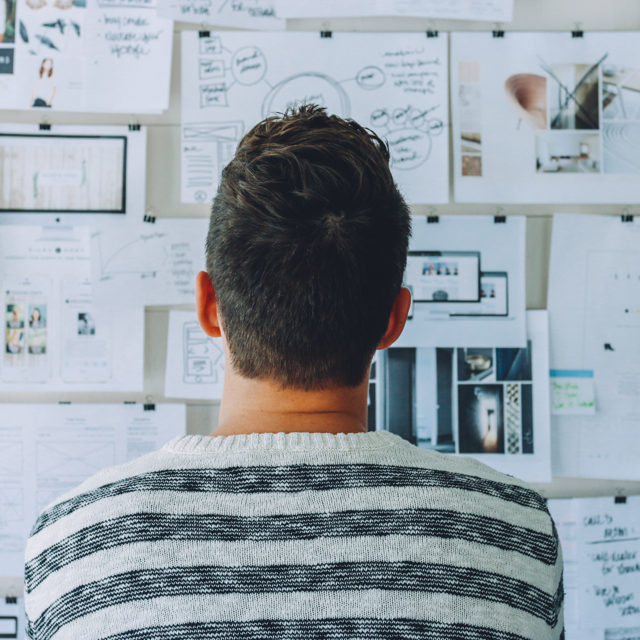 7 Top Tips on Recruiting Doctors for Non-Clinical or Leadership Roles
1. Define the role – why do you need a doctor?
Be clear as to why having a doctor for your role is important to you or your company.
This is an essential step to cover because generally speaking, doctors can be very expensive – hence the use of their time and skillset cannot be redundant.
Examples include:
Needs to do some clinical (patient facing) work
Required for regulatory reasons
Provides additional expertise / credibility to win contracts
Has in depth or hands on clinical knowledge related to the product or service
If you can't clearly outline this – perhaps having a doctor (for the large part) isn't required at this stage and can be covered by other allied health professionals.
Sometimes companies want a doctor to simply say they have one. In which case you need to be clear as to what the role responsibilities are so that you pick a doctor who doesn't mind being the only 'showcase' doctor.
2. Define the type of doctor you want
We see a lot of companies get lost with this one. Particularly if they are not familiar with medical training pathways or the culture around certain specialties.
Companies can hire anyone from medical student level to Consultant and beyond.
Senior doctors are more likely to:
Have a breadth of experience in healthcare
Be a registered specialist (Consultant in the UK)
Have leadership & management experience
Demand a higher salary
Whereas more junior doctors are more likely to have:
Greater flexibility in their interests and willingness to adapt
A broad range of experience from rotations but not specialised in any area
Online / social media / digital awareness and practical skills
Lower expectations for salary
When defining the doctor you want, it's important you avoid narrowing your pool too much as this could kill your chances of finding the right person.
If you are after a doctor in a narrow pool of doctors (e.g. haematologist with research and commercial experience), expect to pay a lot to find them unless you are already highly familiar with their network!
We see many employers arbitrarily stating they want a doctor with 'X' years of experience, without defining what competencies within that are important to them and why. If you delve down it would probably be better to say:
"We want a doctor with relevant qualifications who can work independently and advise patients and some of our other stakeholders on Lifestyle Medicine."
3. Write a concise and appealing job description doctors will want to read and apply to
How much time do you think most doctors have to search for a job, let alone read it?
With so many distractions on the web, plus a demanding job in the background – if you put out a job description that's too long, with too much technical jargon and too many hurdles to apply – you will probably lose out on some of your best candidates.
The optimum job description has the following characteristics:
500-750 words
Written in plain English
Clearly structured and easy to read
Simple application process with opportunity to enquire before they commit
Defined salary
Description of company culture
As part of our MF services, we advise employers on how to optimise the copy for a job description as this can make a huge difference as to the number and quality of applications.
4. Don't ask for everything at once – and be patient!
The vast majority of doctors will not apply for a role the same day (or week) they see them – unless there is a pressured deadline. Even with a deadline, some may not think it's worth it considering their other more immediate commitments.
Most doctors are perfectionists and will prefer to do their background research before they apply, whilst ensuring their cover letter, CV and the like are at the highest standard.
As indicated earlier – with long and complex application processes (which most doctors are used to for roles in the NHS), you may risk a higher chance of losing great candidates because:
They forget to apply
The form is too long and they're too busy
Concern they don't meet every eligibility criteria you've set out
Traditional cover letters are fairly old skool now..
Their CV needs some updating and it's on their really long 'to-do' list
Hence think of your job call-out, as an opportunity to start a long term working relationship with your future team members.
(This is essentially what a job is.)
The best forms of recruitment start off this way.
Hence make the first step to your job application relatively easy – get some basic details of why they're interested and hear what they have to say.
Invite them to have a chat to explore whether it's the right role for them. It may not be, however you never know what could happen in the future when another role becomes available!
If you're time poor, and you receive large volumes of applications all the time anyway, then you can certainly consider raising the bar higher; requiring more information from applications from the very beginning.
5. Choose your search method wisely
There are so many ways to recruit these days – mostly thanks to technology.
Recruiting doctors for non-clinical roles however, can present another layer of challenge, considering that most websites for doctors focus on advertising conventional clinical roles,
Also you may find that the best doctor for your role isn't actively looking!
Medic Footprints is the only website that serves this niche as a resource for those seeking alternative careers – including non-clinical and leadership roles, as well as clinical roles beyond convention.
Check out a few options you could consider when seeking out the next doctor for your role:
Word of Mouth or Internally Recruiting
Positives
No upfront cost
Can be very effective as focuses on existing relationships and/or recommendations
Ideal way to promote someone already in your organisation
Limitations
Relying on limited pool of candidates
May not always find the best person for the job
You have to manage the recruitment process which is time consuming
Advertising Online
Positives
Upfront cost from Free. Free sites like Indeed may offer volume, but tend to yield lower quality results. Most good quality sites will charge upwards of £500 averaging £1k+ for 4 weeks.
Effective, particularly if advertising on multiple sites
Generates brand / company awareness
Limitations
Relies mainly on candidates who are actively looking to change jobs
You are competing with other adverts seeking the attention of the doctors you are looking to recruit
You have to manage the recruitment process which is time consuming
No guarantee in outcomes
At MF, we offer innovative advertising packages for all budgets from SMEs to large organisations, with excellent quality results and applications! Find out more here >>
Recruitment or Headhunting
Positives
Commission a specialist agency to find someone according to your specification
More effective and targeted than advertising alone
Utilises a wider pre-existing pool of candidates – both passive and active
Better guarantee of filling your role
Saves you time on the recruitment process
Limitations
Commission based payment with various arrangements – can cost anything up to 50% first year's annual salary. For some this may seem quite costly.
At MF, we offer companies an exclusive headhunting service if they're looking for doctors in non-clinical or leadership roles. If you'd like to find out more, please do get in touch.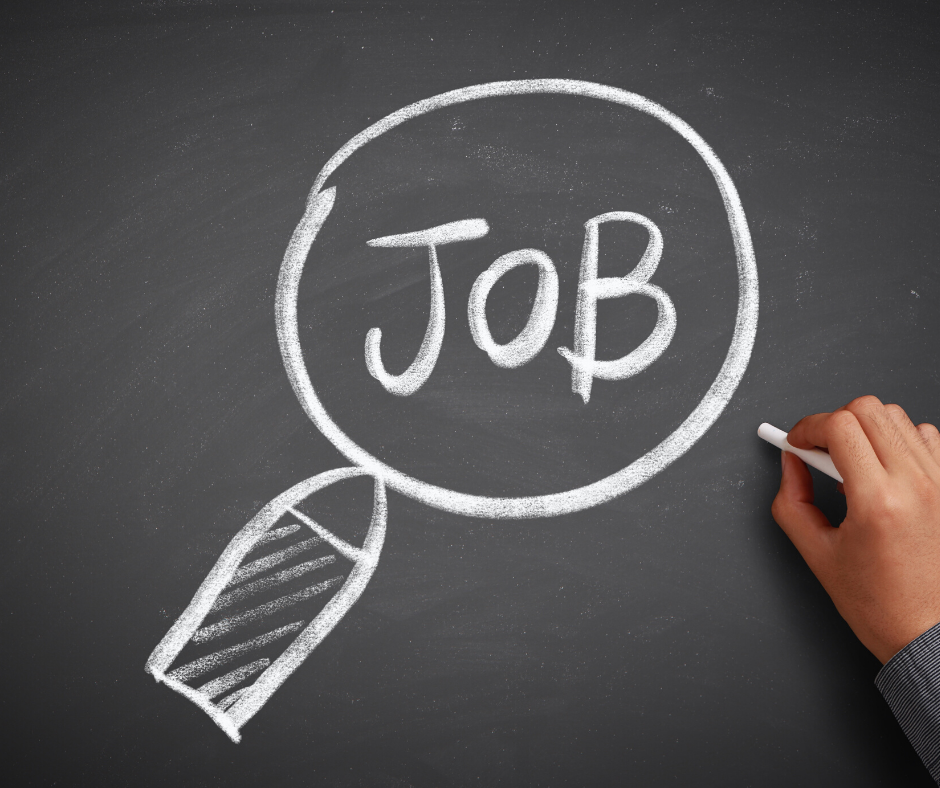 6. What to watch out for
So you've got everything right so far and you're on the way to finding that elusive doctor for your role!
Before you totally dive in however, don't get tripped up by the following points which could significantly harm your recruitment efforts. Whether that's apparent on advertising, hire or.. the more costly outcome, further down the line once they're already working for you…
Doctors wanting any way out of their current job
Working in healthcare is usually extremely stressful, so it's no surprise that this results in burnout and other mental health concerns amongst doctors.
Many doctors thankfully have enough insight these days to get help and support for their wellbeing and career plans before they move on.
However many doctors still don't have this insight or desire to do so.
Which would you want to hire?
Are you able to spot the ones that are applying simply because any other job is the best exit strategy they have?
Don't ignore doctors with bags of potential
Earlier I mentioned the differences between senior and junior doctors. Some of the best doctors for non-clinical roles are those that can be trained and cultivated to grow quickly in a role, rather than presenting as the ready-made thing.
It is important to be mindful of this – particularly when writing your job description and assessing your candidates.
Limitations of hiring specialists
When you hire a specialist doctor – remember that they're usually good for one main thing: their specialism.
The more specialist the specialism, the less breadth in knowledge beyond this you'll likely get back.
This may be what you're after.
General medical or surgical specialties including General Practice will present doctors who have a broad level of knowledge and who can generally adapt to many specialist interest areas as needed – however most likely on a superficial level.
It's important to keep this in mind when you consider the full scope of the role.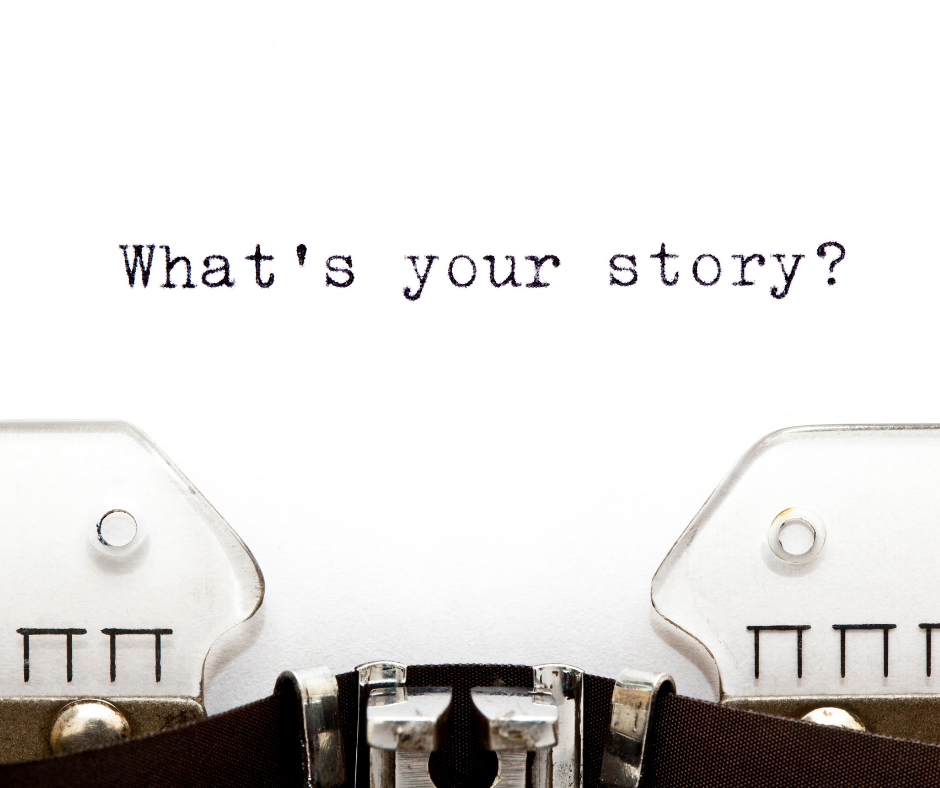 If you have a poor company culture, you will continue to struggle to recruit and/or retain good talent unless you address it directly!
There are some companies that are known through word of mouth (or sites like Glassdoor) to be awful places to work.
This can directly affect the outcome of your recruitment campaign and we've seen it multiple times amongst some of our clients.
In these situations it is highly advisable to start by looking internally and addressing the underlying issues, otherwise this will cost you significantly in your recruitment efforts.
.. and even more when your new recruit works out what's going wrong and leaves prematurely – requiring you to spend even more money to replace them!
Don't forget to use your existing workforce to help you hire
In contrast to the above:
Good people know and attract good people.
At every step in your recruitment – especially at the start when you're drafting your job description, make sure you're continually investing in those who are working for you – and get your existing doctors involved (if you have them)!
They will have unique insights in how best to craft a piece that will appeal to people like.. them. There are many things you can easily overlook – even if you're a doctor yourself, as you may not be working at their level to completely understand their perspective on the role.
At MF, we find that particularly in our headhunting projects, the description of the role by the hiring manager can differ substantially to the description of the role given by the doctor who just left that position!
..and finally..
7. Always aim to recruit for the longer term
When employers come to us to recruit a doctor, vast majority of the time, they needed to fill the role by last month.
There's always a mad dash to find someone for a vacancy and this usually creates problems when it comes to their approach to recruiting, decision making and picking the right doctor for the job.
I always advise that it is important to play the long game with every advert or recruitment piece and focus on curating relationships in the longer term.
What could this look like?
Rolling advert for a role which remains visible, even once filled – with a view to capture leads. Particularly useful if there are multiple vacancies for one role
Keeping in touch with doctors who have applied but not successful
Offering educational opportunities for doctors
Using advertising pieces to promote your brand / company / what you do. -Even if you don't hire, remember that thousands of people likely saw your ad and are more familiar with your brand. When you advertise again this could convert to more applications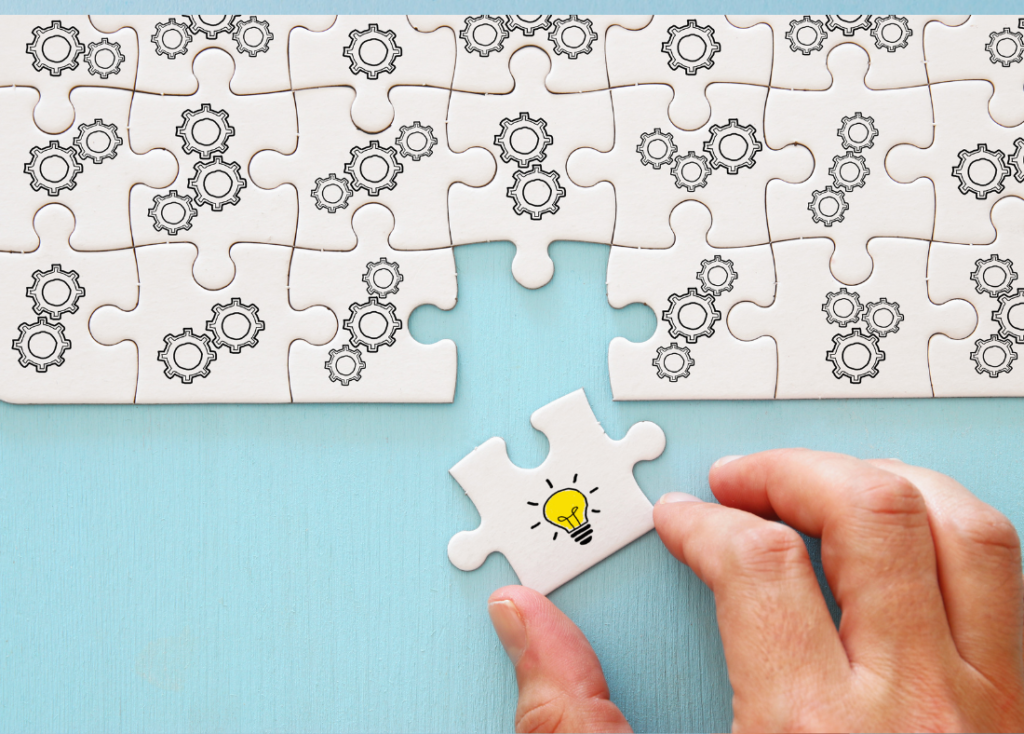 Need further support from us?
I hope that's enough info to get you thinking about your next search!
Don't forget, at Medic Footprints, as doctors, we advise companies large and small on all of the above!
If you'd like further input on how we could support your search for a doctor in a non-clinical or leadership role – or clinical role in a less conventional setting.. do get in touch!
We'd love to help!
The following two tabs change content below.
Abeyna Bubbers-Jones
Abeyna is the Founder & Director of Medic Footprints and a Consultant Physician in Occupational Health
Latest posts by Abeyna Bubbers-Jones (see all)