For doctors, today, locuming to supplement their income is simply not enough…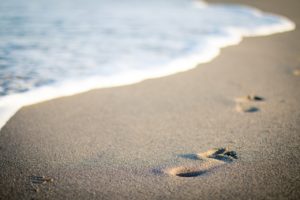 Doctors are now looking beyond conventional clinical practice to supplement their income – relying on their trained profession is not enough.
Ever thought you could develop new skills and new interests whilst opening yourself up to a fascinating world of alternative careers as a medical professional.
Don't worry if you're feeling somewhat overwhelmed at this stage because we've got 5 places to begin your search for building an alternative means of income.
1. Network marketing
Our first and perhaps most surprising option for doctors to supplement their income is network marketing.
Over recent years, it's become increasingly more popular amongst medics, whereby one joins a company selling products online through referrals. This provides a very flexible level of working as you really only need a laptop with an internet connection to get started.
This channel of marketing and business can be highly lucrative in a relatively short space of time! We know of several doctors in senior positions who eventually left their jobs due to their income earned through network marketing surpassed that of their clinical income.
Read this account of Dr Laura Millard's experience of being a GP whilst working with Arbonne as a network marketer.
2. Property Investment
If done right, property investment can be an excellent way to source additional income. A well-developed property will continually appreciate in value, providing you with a steady increase income. There are several ways to maximise your return on investment including the first and most obvious is selling the property for more than you buy – a good capital investment!
You could rent out property, refurbish then rent out each room separately (known as building an HMO) – the sky really is the limit!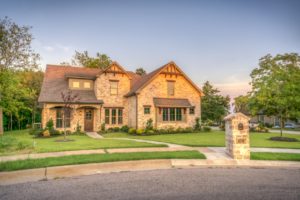 So forget the myth that you need heaps of cash to invest in property – there are ways to invest without any of your own money! Paediatrician and entrepreneur Dr Lafina Diamandis achieved great success in the field; click here for her advice.
3. Coaching and mentoring
Those doctors particularly suited to becoming coaches have more commonly moved away from the paternalistic patient-doctor relationship to a partnership-building framework. The coach's role is not to tell you what to do; but rather, pose questions to move you in the right direction, addressing both personal and professional challenges.  It requires the kind of skills doctors use every day such as keen observation skills, an openness of mind, and inquisitiveness to help encourage self-reflection and change in their patients' lives.
Coaching can be done face to face, or increasingly through video teleconferencing, giving you unparalleled access to a global market. For more information, click here.
4. Consultancy work
(e.g. Management consultancy or a chief advisory role for health tech companies)
Earning potential in this line of industry is very high, especially in the city. Management consultants generally function as an outside observer helping companies devise self-improvement strategies from product development to marketing, to expansion and forecasting.
The number of industries vying for the expertise and transferable skills of a clinician in on the rise, especially those doctors on a retainer, project or part time basis which can be performed in person or remotely. A prime example is Dr Mark Jenkins, who began his career in management consultancy at McKinsey. Read more.
5. Medical Writing
The aspiring medical storyteller can look to several doctors who've become world-renowned physician writers – Atul Gawande, Siddharta Mukherjee and the British neurosurgeon Henry Marsh come to mind. As a medical writer, you could find yourself writing for publishing houses, academic institutions, journals, magazines or medical communications agencies. This is a great way to turn your proficiency with statistics and specialist terminology into a secondary stream of income.
For those considering medical writing, involvement with research is especially advantageous in a medical communications agency environment. Interested in pursuing a career down this line? The European Medical Writers Association (EMWA) hosts courses and conferences year-round.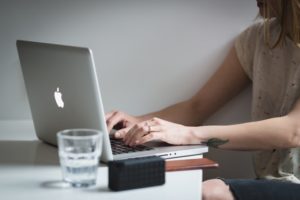 (6) – Set up your own business!
Why not setup a business in any one of the fields above, or forge a completely new path!?
This website has a multitude of resources for the next medical entrepreneurs among us…
To find out more about how these opportunities could work for you, why not attend Europe's largest Alternative Careers & Wellbeing Event for Doctors on 27th & 28th October 2017, London. Described as a 'life-changing event' for thousands of doctors over the years, we look forward to welcoming you!
Click below to purchase your tickets…