Doctors do not in general network. A bold statement.
In the medical world, networking is not encouraged in the same way it is in the corporate world. In my former corporate guise; coffees, lunches, structured networking was all the norm to get ahead at work and outside of work. However, a doctor could reach consultant level without ever having attended a networking event!
However, what if you want to change your career trajectory? That's where networking can really come into play to help you.
WHY IS IT IMPORTANT?
1. IT CAN HELP YOU GET YOUR FOOT IN THE DOOR
How many CV's do you think most well known companies get? .. A LOT.
It may be that for whatever reason, your CV does not get you to where you want to go. Whether this is because it is not "corporate" enough (we offer a CV consultancy service, drop us a line via our Contact form), or you have not distinguished yourself enough from your peers. By meeting other doctors doing other career paths, you may have a way of powering through the system and getting the support you need. Doctors, after all, are an altruistic bunch of people and will help where they can!
2. GETTING INSPIRATION AND IDEAS
Often we know what we don't want to do long before we do know what we want to do.
Speaking to others that have been/are in the same position as you and are now doing other things, can fire you up with ideas. This may mean that you are able to make that change faster. It gets you in the right positive frame of mind, which is so important for approaching life change.
3. LIFE IS FULL OF SYNCHRONICITY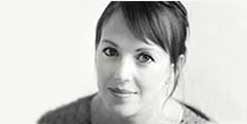 Often doctors that leave medicine do so because they are unhappy and burned out. So many times, I have heard… I ran into someone (an old colleague/med school friend etc) and they offered me an opportunity. In effect, they fell into something unexpectedly and ended up loving it. Like Louisa Draper, who will be speaking at our next networking event. By networking, you increase the chances that this will happen to you!
Medic Footprints believes in the power of networking – after all we use it for our own business!
Read this blog by Peach Perera, who recently left medicine on why she now thinks seeking out networking opportunities works for her.
Check out our Events page – even if the theme is not something you're necessarily looking for specifically, come along and mix with other like minded doctors!